Explore a world of convenience, personalized resources and value. Access an incomparable array of amenities such as room upgrades, spa credits, complimentary food and beverage and competitive rates from over 3,000 properties from the world's finest travel destinations.
Annual $200
Airline Credit
1
MasterCard GOLD ADVANTAGE CARD members receive an annual $200 air travel credit toward flight-related purchases including airline tickets, baggage fees, upgrades and more. For your convenience, Tourist MasterCard automatically applies the credit to your account.
1 MasterCard Black Card members receive an Annual $100 Airline Credit. Benefit not available to MasterCard Titanium Card members.
VIP Airport Lounge Access with Priority Pass Select
2
Tranquility. Service. Space. Comfort.
Enjoy complimentary access to more than 1,000 lounges in over 500 cities worldwide.
2 MasterCard Gold Card and MasterCard Platinum Card members are automatically enrolled in the airport lounge club program. Benefit not available to MasterCard Titanium Card members.
Airport "Meet & Greet"
Chauffeured Transportation
Cruise Privileges
Charter Services
Global Luggage Delivery
Wireless Communication
Car Rental
No Foreign Transaction Fees
Global Entry & TSA Pre-✓®Application Credit
2
With Global Entry, enjoy expedited arrival into the United States from international destinations. Global Entry members are eligible to participate in TSA pre-✓®, an expedited domestic security screening at participating airports in the United States.
Tourist MasterCard members receive a one hundred dollar ($100) automatic statement credit for the cost of the Global Entry Application Fee.
2 Benefit not available to MasterCard Titanium Card members. For additional information, including restrictions, eligibility requirements and list of participating airlines/airports, please see full Terms & Conditions at globalentry.gov.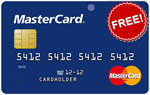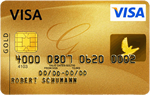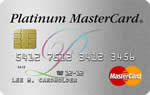 Offers subject to proper documentation approval. These offers are available to new Card members only. For information about rates, fees, the Annual Fee, other costs and the rewards program rules (including accrual rate, awards, etc.) and benefits associated with the use of these tourist card programs, please see the terms and conditions for each of the three card offers: Terms and Conditions,. Click here to see Privacy Policy.
Tourist Card marks are property of 7411 Communications LLC. BLUE world Traveler is a registered trademark used under license. Tourist Master Card products are issued by International Bank, Local Partner Banks, pursuant to a license by MasterCard International Incorporated, owner of registered trademarks MASTERCARD and WORLD ELITE MASTERCARD. © 2007–2017 7411 Communications LLC